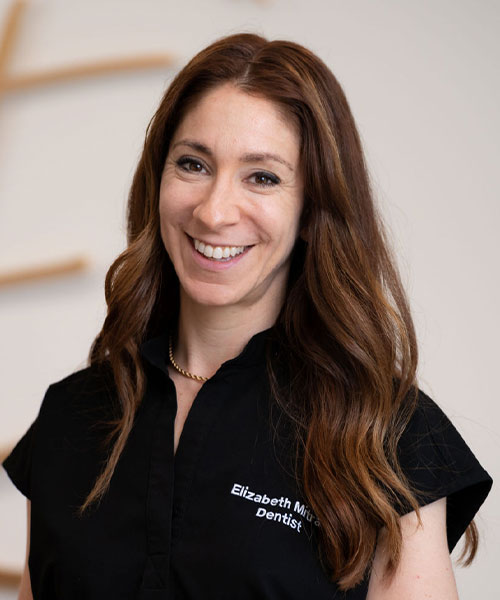 Elizabeth Mitrani, DDS
Hometown: Ridgefield, CT
Role at Englewood Cliffs Dentistry: Dentist
The first job I ever had: I worked at The GAP folding clothes
What do you like about dentistry? I love helping people feel good about themselves
Hobbies and Interests: Flossing, cooking for my friends and family, playing with my kids and our cat Ginger
What is something people don't know about you? I have a fear of snakes and roller coasters
What is your favorite food? Hot dogs
Education: Binghamton University: B.S. Biology
Columbia University College of Dental Medicine: DDS, AEGD
Experience: I have worked for over 15 years in NYC performing general and cosmetic dentistry. I am so excited to bring my passion for delivering high quality and conservative care closer to home. I live in Englewood and look forward to serving my community!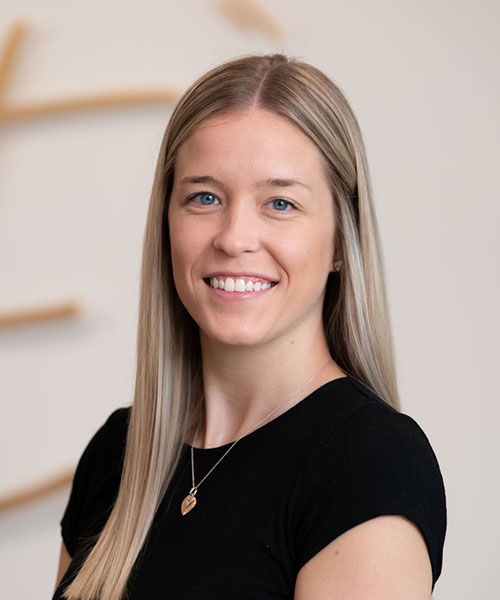 MarceAnn
Hometown: Hornell, NY
Role at Englewood Cliffs Dentistry: Receptionist
The first job I ever had: Pro Shop Assistant @ Twin Hickory Golf Club
What do you like about dentistry? I love that we are given a chance to help people create a smile that they're proud of and want to show off
Hobbies and Interests: Basketball, shopping, Starbucks & traveling
What is something people don't know about you? I played college basketball & scored over 1,000 career points.
What is your favorite food? Mac & Cheese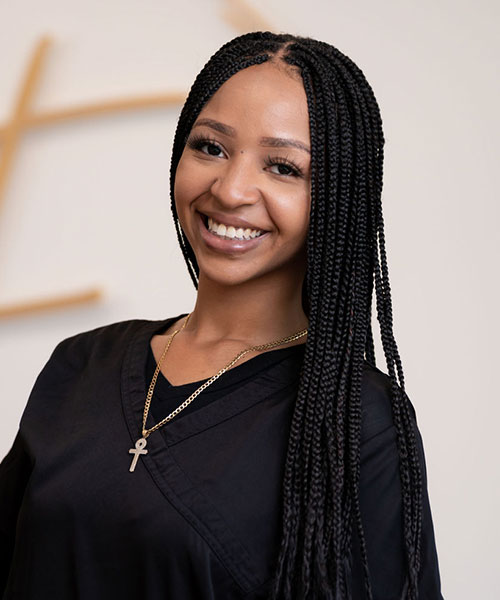 Deandra
Hometown: Queens, NY
Role at Englewood Cliffs Dentistry: Dental Assistant
The first job I ever had: I was a modeling scout
What do you like about dentistry? Not one thing – there is so much to love! But, if I had to choose one thing, it would be treatment planning because seeing before and after smiles is so rewarding
Hobbies and Interests: I enjoy painting landscapes (which are not very good) and writing in my journal
What is something people don't know about you? That's tricky, I'm an open book
What is your favorite food? Rasta Pasta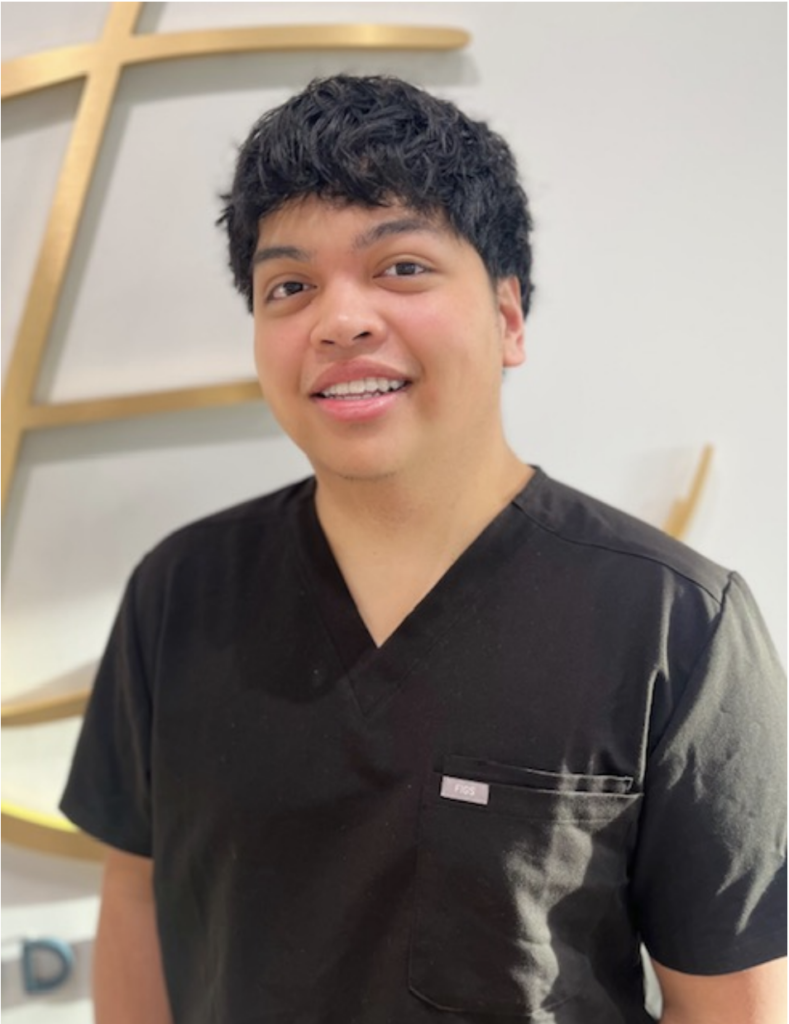 Ivan
Hometown: Bergenfield, NJ
Role at Englewood Cliffs Dentistry: Dental Assistant
The first job I ever had: Cashier at ShopRite
What do you like about dentistry?   Creating patient relationships and making people feel comfortable during their visit
Hobbies and Interests: New York Knicks, Sneakers, Spending time with family
What is something people don't know about you?   I have a 100+ sneaker collection and I'm a TikTok influencer 130k+ followers
What is your favorite food? Four Cheese Pasta from Cheesecake Factory